SERIES
Cognitive Biases
by Laurie Santos
Explore the deep fault lines of human rationality with this tour of cognitive biases.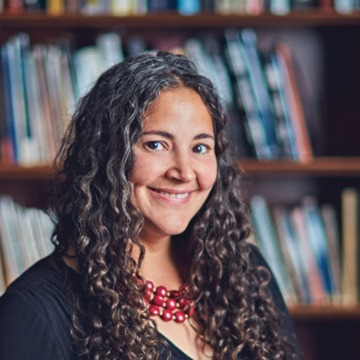 MEET YOUR LECTURER
Laurie Santos
Our research explores an age-old question: what makes the human mind unique? We test this question by studying the cognitive capacities of non-human animals. By comparing the cognitive abilities of non-human animals to those of humans, we can determine which domains of knowledge are unique to the human mind. At the Canine and Primate Laboratory (aka CapLab), we study the origins of human cognition by focusing on two different groups of non-human animals.
Read more
EPISODE ONE
Alief
In this video, the psychologist Laurie Santos (Yale University) explains the philosopher Tamar Gendler (Yale University)'s concept of alief — an automatic or habitual mental attitude. The video discusses why aliefs differ from beliefs and how aliefs can affect our important decisions more than we expect.
EPISODE FOUR
Reference Dependence and Loss Aversion
Laurie Santos, a psychologist at Yale University, explains two of our classic economic biases: reference dependence and loss aversion. Using a classic scenario from Kahneman and Tversky's studies, she explores how these two biases violate economic rationality and how they affect the choices we make every day.
EPISODE FIVE
Mental Accounting
The psychologist Laurie Santos (Yale University) explains the phenomenon of mental accounting: why we don't always assume that money is fungible. She explores why we set up different accounts for different purchases and how we can use our mental accounting biases to be happier about our financial decisions.
EPISODE SIX
Peak-End Effect
In this video, Laurie Santos (Yale University) explains why our memories of good and bad events are a biased. Specifically, she explains how our retrospective evaluations fall prey to the peak-end effect— a bias in which we overweight the peak and end of our everyday experiences— and how this bias leads us to ignore other features of the event like its duration.
EPISODE SEVEN
The GI Joe Fallacy
In this video, Laurie Santos (Yale University) discusses why knowing about our cognitive biases is not enough to overcome them. She'll introduce a new cognitive error known as the G.I. Joe Fallacy, the tendency for our biases to stick around even when we should know better.