Luvell Anderson
Assistant Professor Philosophy Department at Syracuse University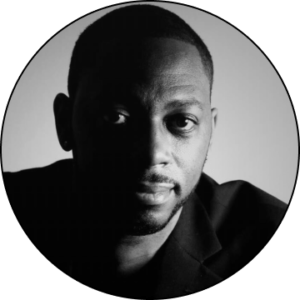 I am a member of the philosophy department at Syracuse University. I am also an Affiliate Faculty member of Women's and Gender Studies and African American Studies. Prior to coming here, I was assistant professor of philosophy at the University of Memphis, where I taught from 2012 to 2018, and was the Alain Locke Postdoctoral Fellow at Pennsylvania State University before that. I earned my PhD in Philosophy at Rutgers University (2011).

I am the co-editor of The Routledge Companion to the Philosophy of Race (Routledge, 2017). I am also the author of several articles on the semantics and pragmatics of racial slurs, epistemic injustice, and racial humor.
My research and teaching interests include philosophy of language, African American philosophy, aesthetics, humor, and social ontology. You can find out more about me and my research by clicking on the menu tabs. 
Research
I am currently working on a manuscript, The Ethics of Racial Humor (Oxford University Press), in which I take up questions like: When is humor racist? How should one navigate racial satire? How can one know when one is laughing with rather than laughing at the performer of racial humor? Can one make use of racial insults to successfully perform humor?
I am also working on another manuscript in which I address questions of interpretation and understanding. In this book, I am concerned with the nature of our discursive practices and the ways things like race, gender, class, and power affects how we come to understand the world and our relationship to it.
Finally, I am co-editing (with Ernie Lepore) the Oxford Handbook of Applied Philosophy of Language (Oxford University Press). Our aim with this volume is to focus on the central terrain, passing over other interesting topics that emerge from the interaction of the philosophy of language with other fields. The volume focuses on topics such as appropriation, pornography, dehumanizing speech, dog whistles, taboo, implicit bias, speech acts, and the ethics of communication. Our main aim is to stimulate discussion with thought-provoking essays by leading and emerging philosophers in analytic and continental traditions, as well as figures from psychology and sociolinguistics.