Jeff Sebo
Clinical Assistant Professor of Environmental Studies; Affiliated Professor of Bioethics, Medical Ethics, and Philosophy at New York Unversity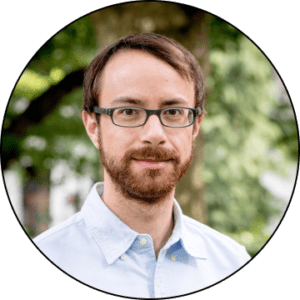 I am currently Clinical Assistant Professor of Environmental Studies, Affiliated Professor of Bioethics, Medical Ethics, and Philosophy, and Director of the Animal Studies M.A. Program at New York University. I am also on the executive committee at the NYU Center for Environmental and Animal Protection and the advisory board for the Animals in Context series at NYU Press.
I was previously Research Assistant Professor of Philosophy and Associate Director of the Parr Center for Ethics at the University of North Carolina at Chapel Hill, and before that I held postdoctoral fellowships in Bioethics at the National Institutes of Health and Animal Studies and Environmental Studies at New York University. I earned my Ph.D. in Philosophy at New York University in 2011.
My current research focuses on bioethics, animal ethics, and environmental ethics. Recent and upcoming topics include animals and climate change; food, animals, and the environment; agency, sentience, and moral status; the ethics of activism, advocacy, and philanthropy; and the moral, social, and political value of humor. My co-authored books Chimpanzee Rights and Food, Animals, and the Environment are available now.
My current teaching focuses on bioethics, animal ethics, and environmental ethics as well. Recent and upcoming classes include Animal Minds; Bioethics; Effective Animal Advocacy; Ethics and Activism; Ethics and the Anthropocene; Ethics and Animals; Ethics and the Environment; Food, Animals, and the Environment; Life and Death; Moral Status; Philosophy of Comedy; Philosophy of Law; and Population Ethics.
I also do a lot of work with animal protection and animal studies organizations. For example, I am currently a board member at Animal Charity Evaluators, a board member at Minding Animals International, an Executive Committee member at the Animals & Society Institute, and a Senior Fellow at Sentient Media.
I live in Brooklyn with my partner Maryse and our dog Smoky. Outside of academia, my main interests include improv comedy and hip hop.